With the holidays just about here, we want to get you in the Christmas spirit! Let's take a look at just five of the many eBooks offered by Twin Sisters Digital Media about Christmas! Since they're available for instant download, they make a great last-minute gift!
Christmas is right around the corner! If you're looking for last minute gifts for the kiddos, you're in luck! Twin Sisters Digital Media offers a huge selection of holiday-themed eBooks, music, activity books, and more! Let's take a look at five of the Christmas eBooks that your child will love!
The Missing Snowman
Everyone loves building snowmen in the winter! This is a story about Johnny, a young boy who makes a new friend – Mr. Snowman. Over the course of this 24 page story, children will hear about how Mr. Snowman transforms into different characters based on what Johnny dresses him in! As the weather gets warmer and Mr. Snowman begins to melt, Johnny's mother helps him find ways to remember his new friend until winter comes again the next year! This story will feed your child's imagination and creativity, making it an excellent holiday book!
Shop The Missing Snowman in our store!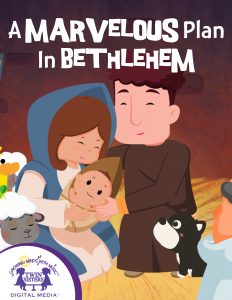 A Marvelous Plan In Bethlehem
If you're looking for a more religious book for your child this Christmas, take a look at A Marvelous Plan in Bethlehem! It's a short story with an accompanying animated song and video that tells the story of Jesus' birth! Kids can follow along with the words to start recognizing letters and other literary elements that will prepare them for success in school. This adorable rhyming song will teach little ones about the angel Gabriel telling Mary she is going to have a baby; Mary and Joseph traveling to Bethlehem; no room at the inn; the humble birth of Jesus in a stable; the angels telling the shepherds the good news; and the shepherds traveling to Bethlehem to see baby Jesus. This timeless story-song is a perfect way for young hearts to learn the reason we celebrate Christmas!
Shop A Marvelous Plan In Bethlehem in our store!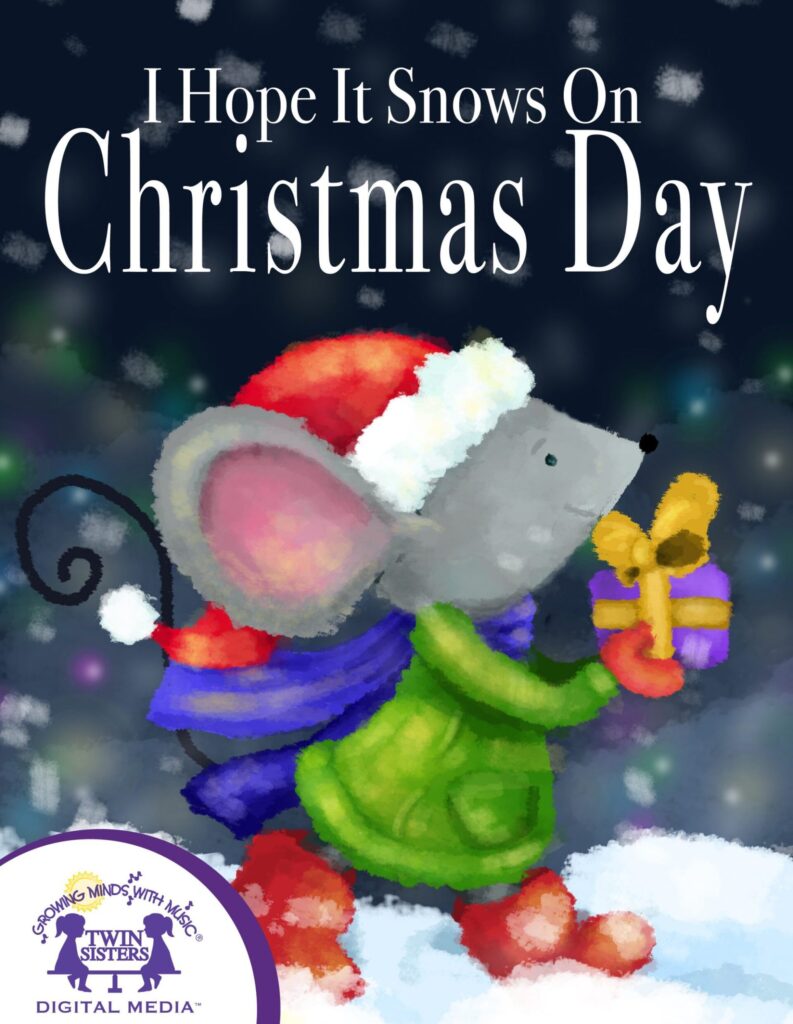 I Hope It Snows On Christmas Day
I Hope It Snows On Christmas Day is a children's eBook that's perfect for the holidays! It's great for pre-readers from pre-K through 2nd grade! This story has an accompanying song that sings the story word-for-word for your child to follow along with. The story is about wishing to wake up to a snowy Christmas day, just as every kid does! The music and rhyming in this eBook will help prepare pre-readers for school success by teaching valuable literacy skills without them even knowing! Music sticks in the mind much easier than words, and your child will be able to recognize letters, sounds, and words as they re-read and re-listen to the story!
Shop I Hope It Snows On Christmas Day in our store!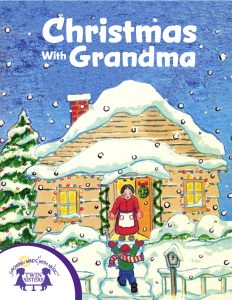 Christmas With Grandma
Christmas With Grandma is a touching story about a little boy who always visits his grandmother at Christmastime. This eBook has 24 pages and is ideal for children from Kindergarten to 3rd Grade. Christmas With Grandma is a rhyming story that your child will love! They'll get to learn about how the little boy makes decorations, drinks hot chocolate, and stays up late with his grandmother. As most grandma's do, this one gets sad when the little boy must head home. To him, grandma is the best part of Christmas and he loves going to her house. This story is available as an eBook and an audiobook so that everyone can enjoy it in the way that's most comfortable for them. You can even pair the two up and have your child follow along with the audiobook to enforce word recognition!
Shop Christmas With Grandma in our store!
The Elves Are In The Workshop
The Elves Are in The Workshop is the perfect read for children from Pre-k to 2nd Grade. The story is 14 pages long and is accompanied by an original song! Your child can follow along word-for-word with the music as they travel through the story. You'll get to head to the North Pole to meet Santa's helpers – the elves! Not only is this story filled with Christmas cheer, the rhymes will reinforce early literacy skills that are needed for school success! You'll want to re-read The Elves Are In The Workshop over and over again!
Shop Elves In The Workshop in our store!
Twin Sisters Digital Media has thousands of educational resources to choose from! We offer year-round favorites and seasonal releases so check back often for our newest featured products. Our mission is to help prepare children for success in school and in life by instilling an early love of learning and reading.
Visit www.twinsisters.com to browse all of our products.
We guarantee you'll find something that your child will love! Happy holidays!